Home
We are a small, friendly, competitive swimming club based near Trent Bridge in Nottingham.
Our swimmers improve their style and speed within a happy and encouraging setting, with expert coaching and organisation.
Founded in 1931, we are one of the longest established clubs in Nottingham, yet have retained a forward-thinking outlook and a lively, welcoming membership.
In addition to squad training for children and young adults, we also run a masters session on a pay-as-you-go basis, open to swimmers aged 16 and over who are keen to improve technique, speed or general fitness.
If after reading the pages recommended above you have any other questions, please email our membership officer, [email protected]
About joining
If you want to know what level of swimming ability is needed to join a Portland swimming squad, please take a look at our How To Join page, where you will find our entry requirements and information on how to arrange a trial.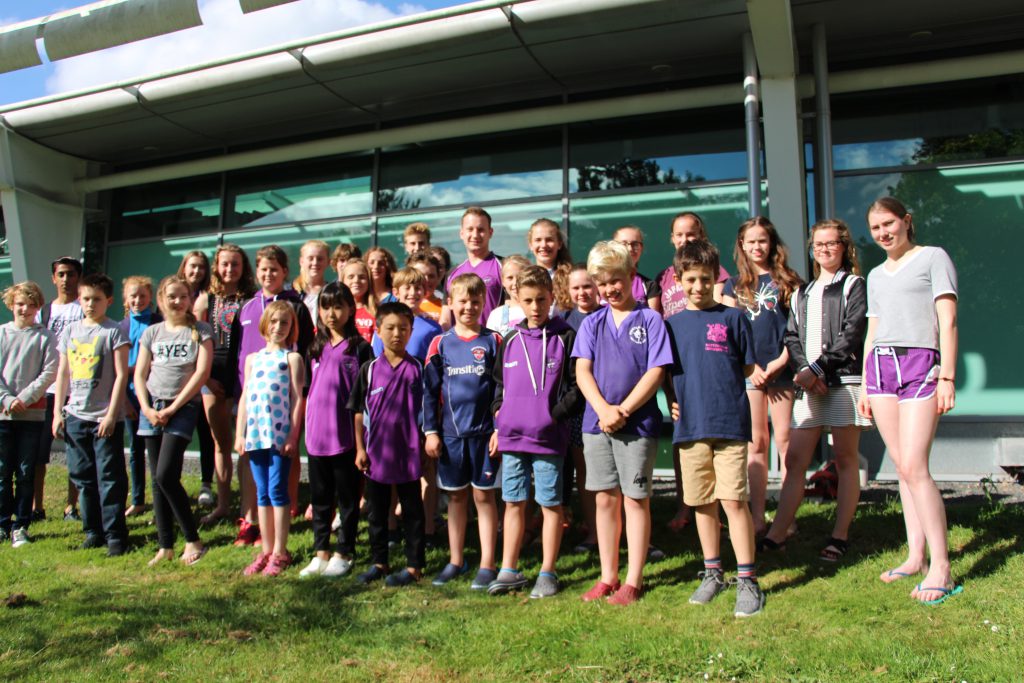 [ Written by Bea – about the 2018 Nottinghamshire County Champs ] The Counties 2018 were a fantastic experience.  It's a fast-paced, heart-thumping, adrenaline-pumping thrill ride. Just getting there is an achievement and the experience can bring with it different emotions. But for all: pride, and hope for the future. We had 17 swimmers competing this year, some for the very first time.  This is more than three times the previous year – a fantastic accomplishment by Head Coach Matt and his team.  There were 51 races swum, 8 finals reached and 5 medals won.  Best of all, every swimmer…
[Info from Wendy Coles] Constance Jeans might be the most successful female swimmer from Nottingham that you have not heard of. We know that Rebecca Adlington trained around here, but a hundred years before, Connie Jeans was training at Portland Baths in the run up to national ASA Championships, eventually competing in the 1920 and 1924 Olympic games. Her swimming career had started before the First World War when she won the Midland District 100 yards freestyle in 1913 repeating her victory through the war years until 1919 by which time she held all the British records from 150 yards…
These are some of the Portland swimmers who qualified for the 2018 Nottinghamshire County Championships which start next weekend. Matt has been head Coach for just over a year and we have seen a dramatic increase in the number of swimmers qualifying for the county champs. Each of these swimmers has pushed themselves in training further than most adults would, yet they are still smiling.  I love the way that after each training session,  the pool echos to the sound of them laughing. We've got a nice balance of achievement and fun. Good luck to you all.